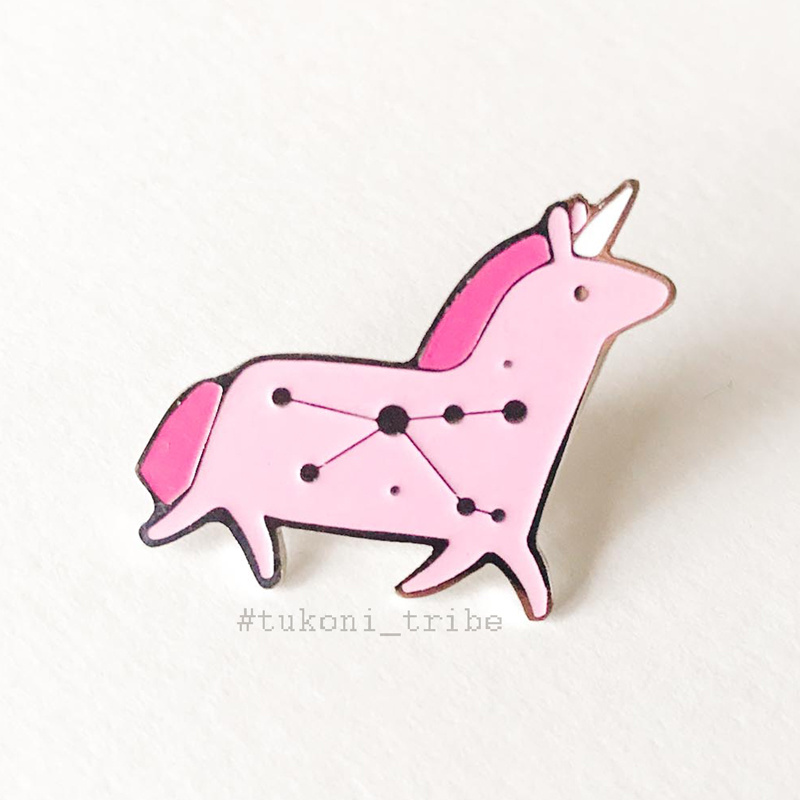  
Metal pin "Starry Unicorn"
size ~  31 х 27 mm
nickel, enamel
handmade
©2014 Oksana Bula
There are no very bright stars in the constellation Unicorn.  You can find it inside the winter triangle formed by the Sirius, Procyon and Betelgeuse stars.
Please pay attention:
* do not wash this pin in the washing machine, don't dive with it in the pool;
* the shades you see on the screen may differ from the actual shades of the subject due to the individual color reproduction of each monitor.
* we select the card for the pin in a random order.
You might also like