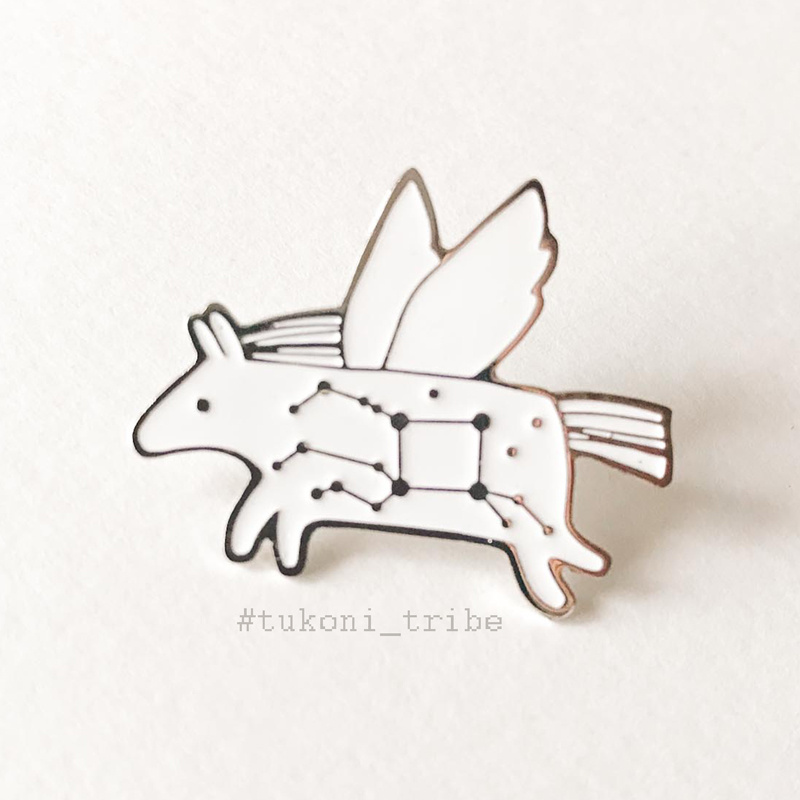  
Metal pin "Starry Pegasus"
size ~  33 х 26 mm
nickel, enamel
handmade
©2014 Oksana Bula
Constellation Pegasus is one of the largest in size. You can see 166 stars without a telescope there.
Please pay attention:
* do not wash this pin in the washing machine, don't dive with it in the pool;
* the shades you see on the screen may differ from the actual shades of the subject due to the individual color reproduction of each monitor.
* we select the card for the pin in a random order.
You might also like