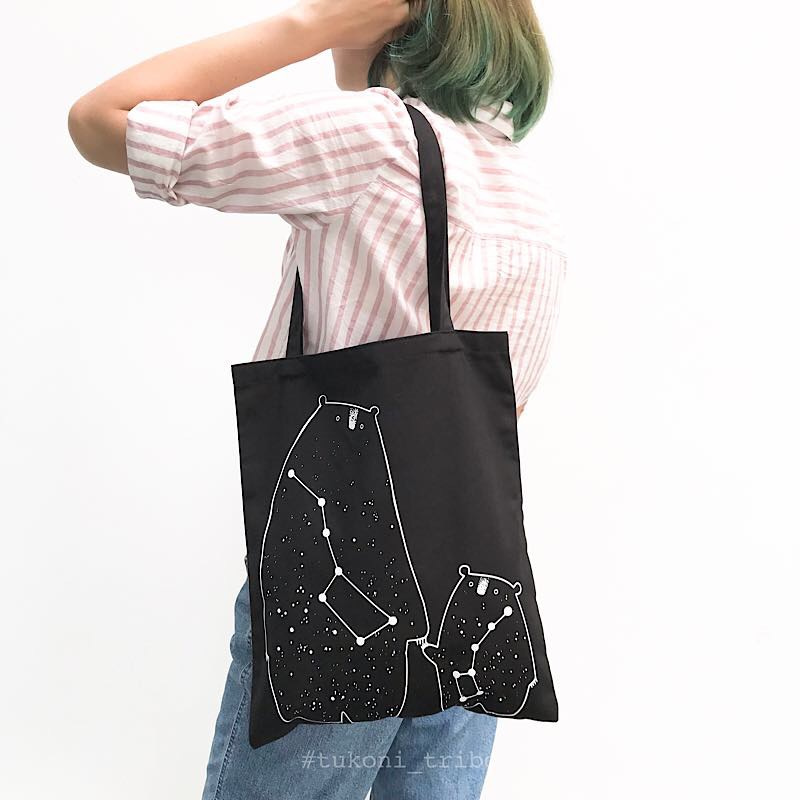  
glowing tote bag "Great bear and Little bear"
size ~ 34x40 cm

total length of handle 60 cm
©2014 Oksana Bula
You will never get lost with Starry Bears. The Little Bear always knows where is the North and The Great Bear always escorts and protects her. It's really reliable company.
*the picture glows in the dark

dense fabric 100% cotton

care - recommended manual washing (!) max 30 degrees, wrap the picture inside