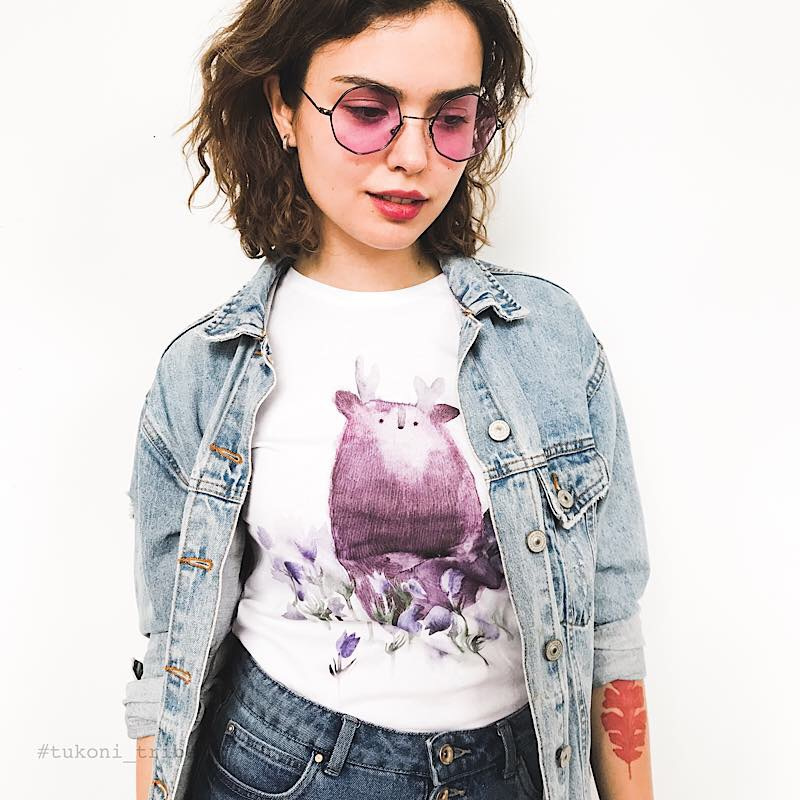  
t-shirt "Pasqueflower"
slim-fit t-shirt

image size ~ A3 (297x420 mm)

period of manufacturing is 3-5 working days
It's very difficult to notice this tukoni among the purple bush of the pasqueflower. But if you will be very attentive - you can see small purple horns.
-

white t-shirt

100% cotton

direct printing on fabric


> choose the size according to the size table on the last photo


> care


Hand washing -  turn the picture inward before washing. Wash in cool water up to 30 degrees, do not twist, do not apply pressure when squeezing;

Machine washing - turn the picture inward before washing. Delicate wash, no more than 30 degrees, maximum 400 turns;

Ironing - turn the picture inward before ironing. Temperature not more than 110 degrees.


* This picture is a layout of the future t-shirt. The size, location and shade of a printed image on the finished product may differ from the layout within the permissible norm - each shirt is printed individually for your order.
 

* We try to show the real shade of the product, but it can differ due to monitor settings.

Please pay attention:

each image prints manually in one copy in accordance with the image you have chosen. So it is made individually for you. Clothe that was made for an individual order can not be returned or exchanged. If you have any questions, please write to us: shop.tukoni@gmail.com. We will be happy to help you!